MorseLife's culture is shaped by the strong Jewish tradition of tzedakah and our deep emotional connection to those who suffered in the Holocaust. MorseLife Health System created NOW for Holocaust Survivors Initiative to improve the lives of impoverished Survivors and their caregiver children living in Palm Beach County.

Our Services
Medical Assessment
Care Management
Medication Management
Skilled Nursing Care
Housekeeping and Errands
Nutritious Meal Service
Personal Care
Transportation
Respite Care
Safety System Installation
Home Repairs and Improvements
Music and Art Therapy
Financial Management
Clothing
And more...
All provided at no cost
Any Survivor or their caregiving family members residing in Palm Beach County may be eligible for services. Eligibility is based on assessment of need regardless of whether they already receive services from the Claims Conference, Medicaid or another organization. A confidential, compassionate interview will provide the information needed to determine how the NOW for Holocaust Survivors Initiative can help you.
Upcoming Events
Join with other Survivors and their families in engaging digital workshops and programs sponsored by the Jewish Federations of North America, in partnership with NEXT GENERATIONS.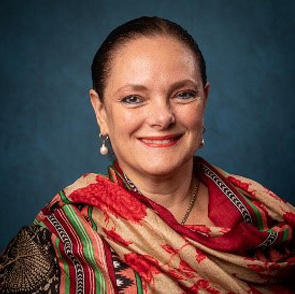 Dr. Irit Felson
Renowned psychologist and expert on trauma.  Presenting issues of inherited trauma in Holocaust families

Volunteer To Help Survivors
Our volunteers offer dignity, strength, and empowerment to Holocaust Survivors. As a volunteer you will receive an orientation to services at MorseLife, followed by regular workshops to enhance your understanding of the unique needs of Holocaust Survivor families. Workshops are focused on building communication skills to work effectively with Survivors and avoid re-triggering trauma.
If you are interested in becoming a volunteer, please contact us to register for a virtual training session.



Training in Person-Centered, Trauma-Informed Care and Outreach programs of the MorseLife Health System are offered through The Lola and Saul Kramer Senior Service Agency in collaboration with NEXT GENERATIONS are made possible by federal funds from a grant through The JFNA Center for Advancing Holocaust Survivor Care. Approximately 61% of the project, or $112,240, comes from federal sources. Approximately 39% or $71,760 comes from non-federal sources.