The MorseLife community is comprised of a vibrant and essential group of individuals committed to senior care. Our prominent donors are the foundational center of MorseLife, empowering us to serve our community.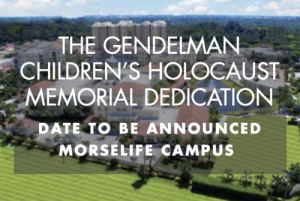 Date to be announced!
You'll want to join us for this special & memorable dedication of our new sculpture work by Bruce Gendelman.
RSVP's opening soon!
Click on any image below to view the event photo gallery.