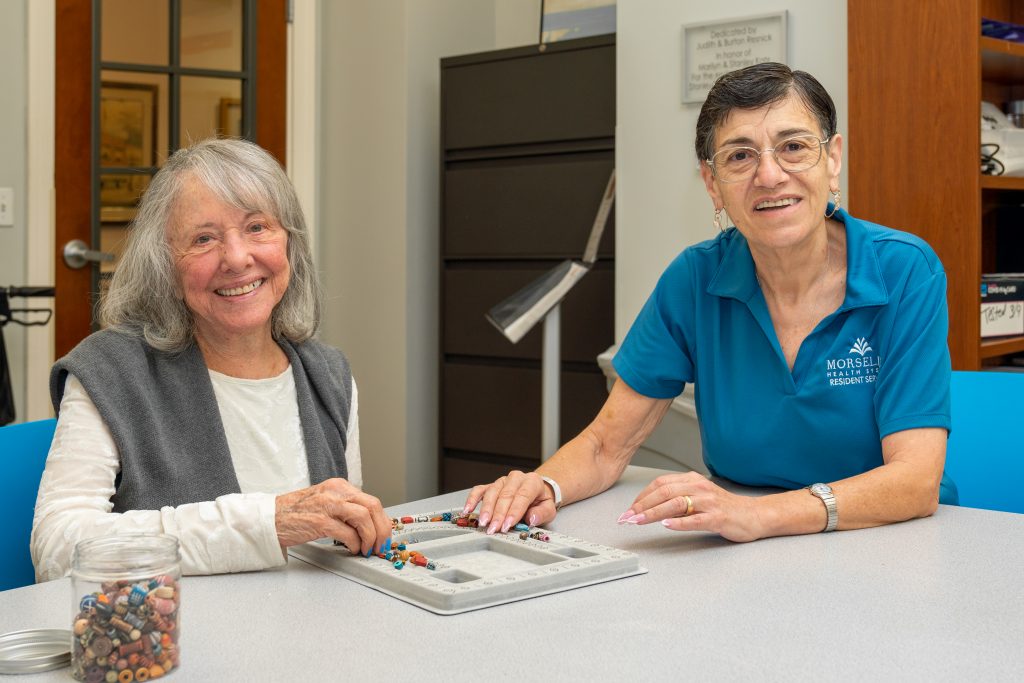 A Salute to Volunteer Deborah Zangara
April is National Volunteer Month, and many of our residents know Deborah Zangara who has volunteered at The Tradition for 15 years beginning when she visited West Palm Beach as a snowbird and continuing after moving to Florida permanently this year.
"I first heard about MorseLife from a neighbor who used to volunteer," Deborah recalls. "I worked once a week the first year and just kept adding days. I now volunteer from 9-5, five days a week."
On a typical Monday, Deborah can be found in the art room, first preparing it with the tablecloth and brushes, then working alongside residents as they enjoy painting.
On most Tuesdays and Wednesdays, Deborah assists with the beading classes. "I work with residents one-on-one in the beading classes and I've come to know what colors and shapes they prefer," she says.
Deborah can also be seen assisting with bingo on Thursdays and preparing for the Shabbat by putting out candles, wine, and challah on Fridays.
"I see many of the same people each day and some have become good friends," Deborah says. "I like volunteering at MorseLife because the people there are nice and they treat you very well."
A retired messenger/clerk from a major law firm in Manhattan, Deborah volunteers to help with bingo at her church.
Thank you, Deborah, for your generous spirit and friendly service as a volunteer.