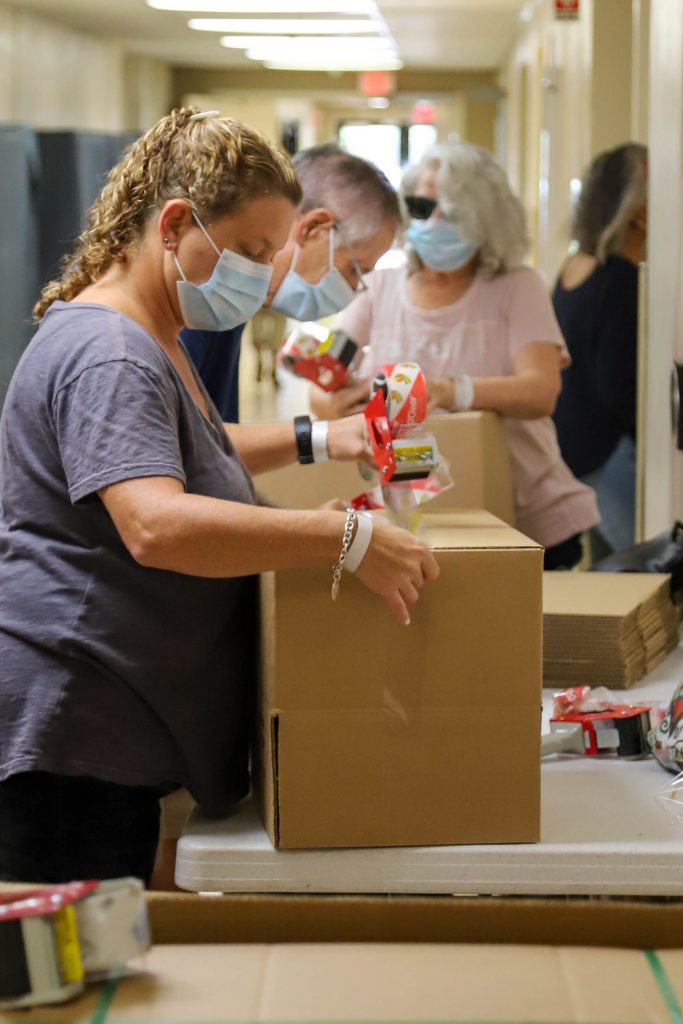 Volunteers Share Sweet High Holiday Traditions with Seniors in Need
MorseLife volunteers, residents and staff once again gathered to package and deliver kosher holiday meals to more than 1500 vulnerable seniors living throughout Palm Beach County.
"It's wonderful to be able to bring the community together again this year to enjoy the sweet traditions of the High Holidays with seniors who depend on MorseLife for support," said President & CEO Keith Myers. "We are grateful to have such dedicated volunteers who have made it an annual tradition to serve meals to isolated seniors through the MorseLife Homebound Mitzvah program."
Seniors received traditional meals of homemade Matzoh Ball Soup, wine, challah, an apple and honey, and homemade honey cake for dessert.
"We continue to maintain social distancing measures for the safety of our seniors, which includes contactless meal drop-offs," added Myers. "Even though these challenges exist, it's a joyous occasion to share traditional holiday rituals."
MorseLife's Homebound Mitzvah Program for Passover and the High Holidays gathers hundreds of community volunteers to assist with pre-delivery meal packaging and/or meal delivery to Palm Beach County seniors. Volunteers assist in many programs that benefit community seniors in need, such as the Homebound Mitzvah Program, which are made possible through generous donations to the MorseLife Foundation.